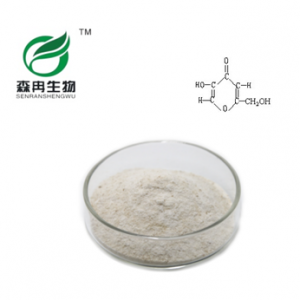 Kojic Acid Powder
C6H6O4, 501-30-4
Cosmetic grade & Additive
Item Number: SR040
Description
Overview 
Kojic acid is a chelation agent produced by several species of fungi, especially Aspergillus oryzae. It is a mild inhibitor of the formation of pigment in plant and animal tissues, and is used in food and cosmetics to preserve or change colors of substances. It forms a bright red complex with ferric ions.
Some application
1. Kojic acid applied in Cosmetics: kojic acid has been widely added into the lotion, face mask, liquid cream and skin cream. Recommendation usage for cosmetics: 0.2~1.0%.
2. Kojic acid applied in Food additive: kojic acid work as antiseptic,antioxidant, preservative and color stablizer in meat processing, also act as useful materials of food aromatizer – maltol and ethyl maltol.
Characteristics

Video & Articles
Xi'an SR Bio-Engineering Co., Ltd
Xi'an SR is a professional wholesale provider of many quality herb nutritional supplements products such as Maqui Berry Powder, Saw palmetto extract, Dihydromyricetin(DHM) and more…learn more