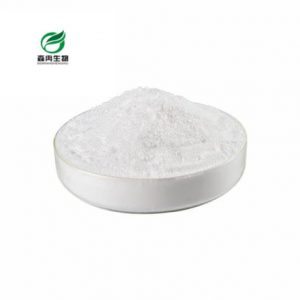 D-chiro-inositol(DCI)
(Powder, Tablets and Capsules)
Inositol is a crucial sugar alcohol compound that helps in regulating glucose levels in the body. Low levels of D-Chiro Inositol can also diminish insulin response.
Overview 
Inositol is a type of sugar that influences both the body's insulin response and several hormones associated with mood and cognition. It's often referred to as vitamin B8, but it is not actually a vitamin. Inositol also has antioxidant properties that fight the damaging effects of free radicals in the brain, circulatory system, and other body tissues.
Inositol is found naturally in cantaloupe, citrus fruit, and many fiber-rich foods (such as beans, brown rice, corn, sesame seeds, and wheat bran). It is also sold in supplement form and used as a complementary therapy to treat a wide range of medical conditions, including metabolic and mood disorders.
D-chiro-inositol, inositol hexaphosphate (often referred to as "IP6"), and the compound myo-inositol are the most widely used inositol supplements. They are generally considered safe if taken appropriately.
Benefits
1.EMOTIONAL WELLNESS & MENTAL HEALTH: Inositol may enhance mood and promote a healthy, peaceful mind. As a messenger between serotonin and dopamine, inositol DCI supplements may assist with maximizing positive emotional effects.
2.ENHANCE AUTOPHAGY ACTION: DCI supplements helps in promoting autophagy by cleaning out damaged cells and providing better cellular performance.. This promotes a general well-being and healthy immune system.
3.BOOST CELLULAR PERFORMANCE: DCI also plays an essential role in maintaining the pathways of mitochondria and energy compounds in the cells to generate energy from sugar. It also acts as a messenger for insulin.
Dosage and Preparation
Inositol supplements are sold as tablets and capsules. There is no recommended daily allowance for inositol and there is no standardized dosing schedule.
Manufacturers recommend the following doses for supporting individual conditions:
Metabolic syndrome: 2 grams twice daily
PCOS: 2 grams twice daily
Lithium-related psoriasis: Up to 6 grams once daily
Anxiety and panic attacks: Up to 12 grams daily
Xi'an SR Bio-Engineering Co., Ltd
Xi'an SRBio is a professional wholesale provider of many quality nutritional supplements products and  AMINO ACID Powde etc.
We supply powder, tablets and capsules.