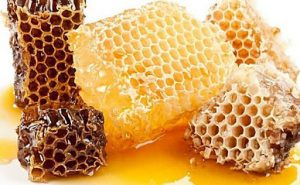 Phenethyl caffeate
(Powder, Tablets and Capsules)
Anti-inflammatory antioxidants
CAS No:104594-70-9
Item Number:SR052
Overview 
Propolis has a wide range of plant sources and extremely complex chemical components. So far, more than 20 types and 300 types of chemical components have been identified from propolis, including flavonoids, phenolic acids, terpene acids, steroids, and amino acids. And other substances. Among the many active ingredients of propolis, Phenethyl caffeate (CAPE) has been identified as one of the main active components in propolis, and many biological activities of propolis are related to CPAE. Therefore, CAPE has been a hot spot in the research of active ingredients in foreign propolis in recent years.
Benefits
The Phenethyl caffeate (CAPE) structure contains a catechol structure and is a strong antioxidant. Studies have shown that propolis ethanol extract containing CAPE can inhibit carrageenan-induced adjuvant arthritis, pleurisy, and rat foot swelling, while extracts without CAPE do not have this activity, indicating that CAPE exerts anti-inflammatory effects. The main component of the action. CAPE in propolis has a very strong effect on melanoma, colon cancer and gastric cancer cell lines, showing the property of suppressing cancer cells.
Some Application
Phenethyl caffeate have strong anti-inflammatory and antioxidant activity, Phenethyl caffeate (CAPE) can play an anti-tumor role, so CAPE has broad application prospects in medicine.

Xi'an SR Bio-Engineering Co., Ltd
Xi'an SRBio is a professional wholesale provider of many quality nutritional supplements products and  AMINO ACID Powde etc.
We supply powder, tablets and capsules.