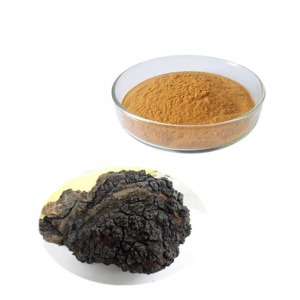 Chaga powder&extract
1.Latin Name: Chaga mushroom (Inonotus obliquus)
2.Appearance: Yellow brown Powder
3.Specification: Powder and Extract powder
4.Certifications: HALAL,KOSHER,ISO22000,SC,BRC(ORGANIC)
5.Packaging:1kg/bag or 25kg/Drum or Customised Formulation
Description
Overview
Chaga mushroom (Inonotus obliquus) is a type of fungus that grows mainly on the bark of birch trees in cold climates, such as Northern Europe, Siberia, Russia, Korea, Northern Canada and Alaska.
For centuries, chaga has been used as a traditional medicine in Russia and other Northern European countries, mainly to boost immunity and overall health.
It has also been used to treat diabetes, certain cancers and heart disease.
Benefits
Supports healthy skin
Superfood
Antioxidants
Benefits the joints
Supports healthy digestion
Fortifies the immune system
May help boost athletic endurance
Application
Mushroom Tea, Smoothie, Capsules, Tablets, Oral Liquid, Beverage, Flavoring etc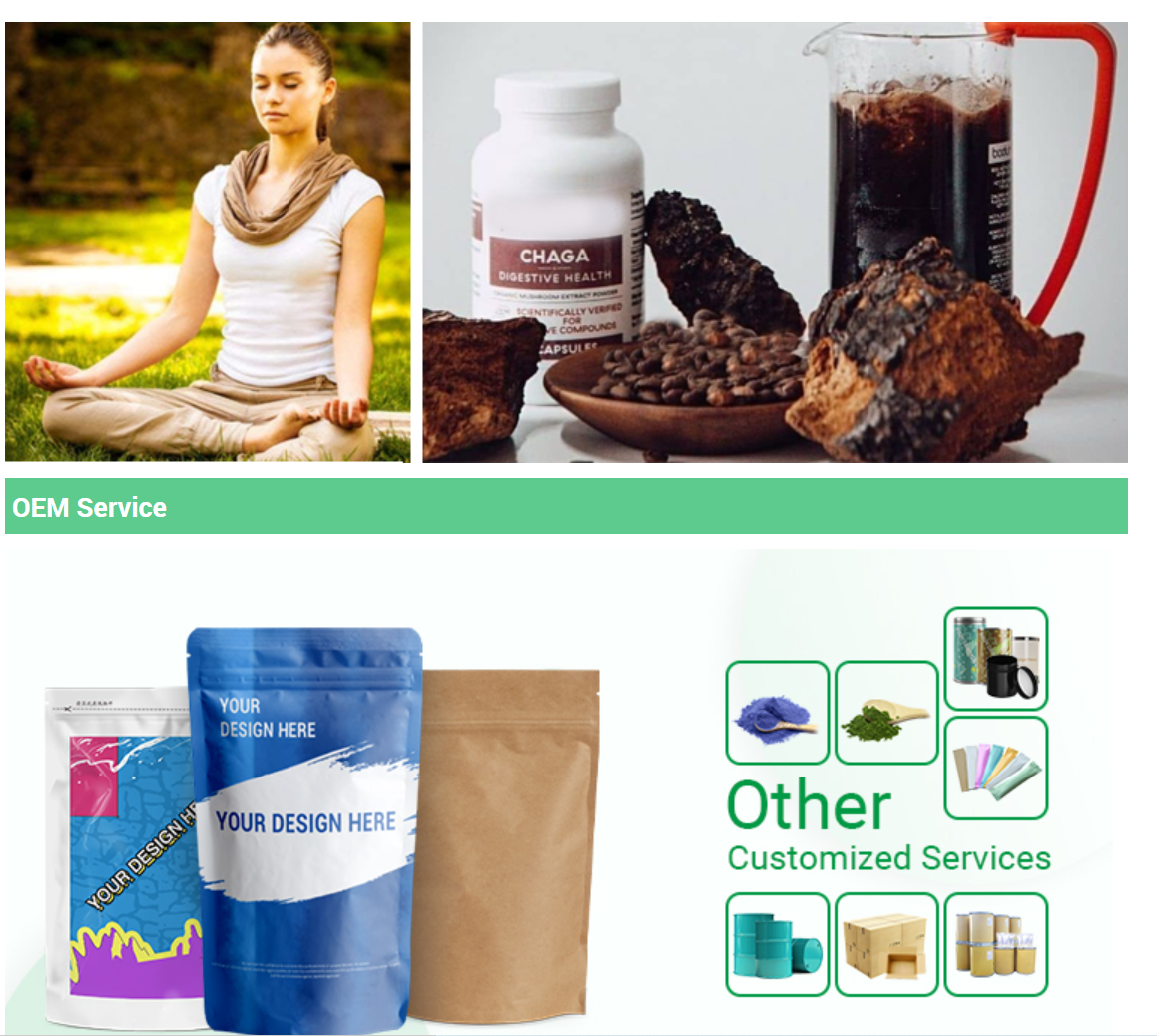 Video & Articles
Xi'an SR Bio-Engineering Co., Ltd
Xi'an SRBio is a professional wholesale provider of many quality herb nutritional supplements products such as Maqui Berry Powder, Saw palmetto extract, Dihydromyricetin(DHM) and more…learn more