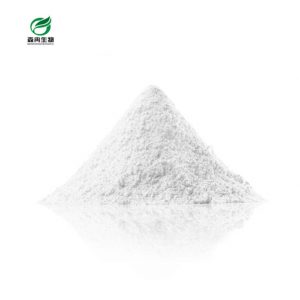 L-Methionine
L-Methionine is an essential amino acid found in the body used to make proteins and peptides. It's found in meat, fish and dairy products, as well as nuts and grains.
(Powder, Tablets and Capsules)
Overview 
L-Methionine provides an important role relating to the growth of new blood vessels.While the body produces it on its own, supplementing with L-Methionine has been shown to help heal wounds and those experiencing Parkinson's, drug withdrawal, schizophrenia, radiation, copper poisoning, asthma, allergies, alcoholism, liver damage and depression.
Benefits
1.Help reduce risk of colorectal cancer
2.Can lower tremors in Parkinson's patients
3.Builds bone strength
4.Aids weight loss
5.Support the Liver
Some Application
L-Methionine has been used in various industrial applications such as the production of feed and food additives and has been used as a raw material for medical supplies and drugs.
Xi'an SR Bio-Engineering Co., Ltd
Xi'an SRBio is a professional wholesale provider of many quality nutritional supplements products and  AMINO ACID Powde etc.
We supply powder, tablets and capsules.