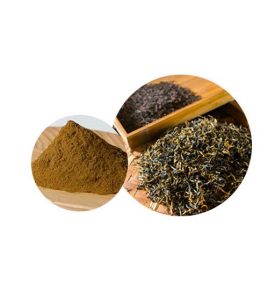 Puer Tea Extract Powder
(Powder, Tablets and Capsules)
Basic information: Puer tea extract
Product name: Puer tea extract powder
Particle Size:100% Pass 80 Mesh
Part used: Leaves
Appearance: Brown fine powder
Solubility:100% Water Soluble
About Puer Tea Extract Powder:
Lose weight 100% Yunnan puer tea powder Pu'er Tea extract
For hebal extract for
 South Korea Market
,We use 
steam sterilization method
, and 
Heavy metal is eligible
, which can pass KFDA. And 
Pure Tea Extract Powder 20:1
, which is also eligible. 
100% water soluble with fermentation 
process.

Xi'an SR Bio-Engineering Co., Ltd
Xi'an SRBio is a professional wholesale provider of many quality nutritional supplements products and  AMINO ACID Powde etc.
We supply powder, tablets and capsules.