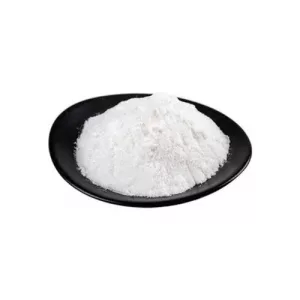 Calcium Aspartate
CAS : 18962-61-3
Molecular Formula : C8H12MgN2O8
Molecular Weight : 

288.49 g/mol

Therapeutic Category : 

Mineral Supplement
Overview
Organic salt of magnesium has the greatest water solubility and demonstrates a greater oral absorption and bioavailability compared to less soluble magnesium preparations such as magnesium oxide, magnesium hydroxide, magnesium carbonate, and magnesium sulfate. Cofactor for many enzymatic pathways involved in phosphate transfer reactions that use ATP and other nucleotides as substrates.
Benefits
To treat hypomagnesemia, heartburn, and acid indigestion.
Xi'an SR Bio-Engineering Co., Ltd
Xi'an SRBio is a professional wholesale provider of many quality nutritional supplements products and  AMINO ACID Powde etc.
We supply powder, tablets and capsules.