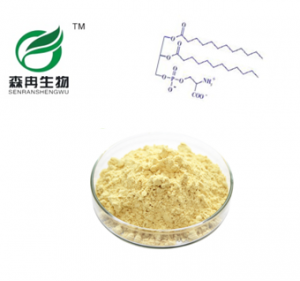 Phosphatidylserine
(Powder, Tablets and Capsules)
Soybean extract powder
Improve nerve cells and enhance memory
Item Number: SR037
Overview 
Phosphatidylserine powder (PS) is from the phospholipids family, which is the only one that could control the functioning of key embrane proteins. Phosphatidylserine existsin all biomembranes of animals,higher plants and microbes as an important component of cellular phospholipids, for example, it makes 10-20% of total phospholipids in brains of mammals, and plays essential roles in many cellular metabolic process.
Benefits
1. Scavenging free radicals, anti-oxidation.
2.Overcome the tensions resulting from mental stress.
3. Improve older people's brain function, improve cognitive ability.
4.Prevention and treatment of cardiovascular and cerebrovascular diseases.

Xi'an SR Bio-Engineering Co., Ltd
Xi'an SRBio is a professional wholesale provider of many quality nutritional supplements products and  AMINO ACID Powde etc.
We supply powder, tablets and capsules.