Here in Xi'an SR Bio-Engineering Co.,Ltd our absolute focus is to source and deliver products of the highest quality to your business.
As a customer focused company, Xi'an SR can support your manufacturing site with quality ingredients coupled with accurate and comprehensive information.
In 2018, we obtained a food production license issued by the CHINA government.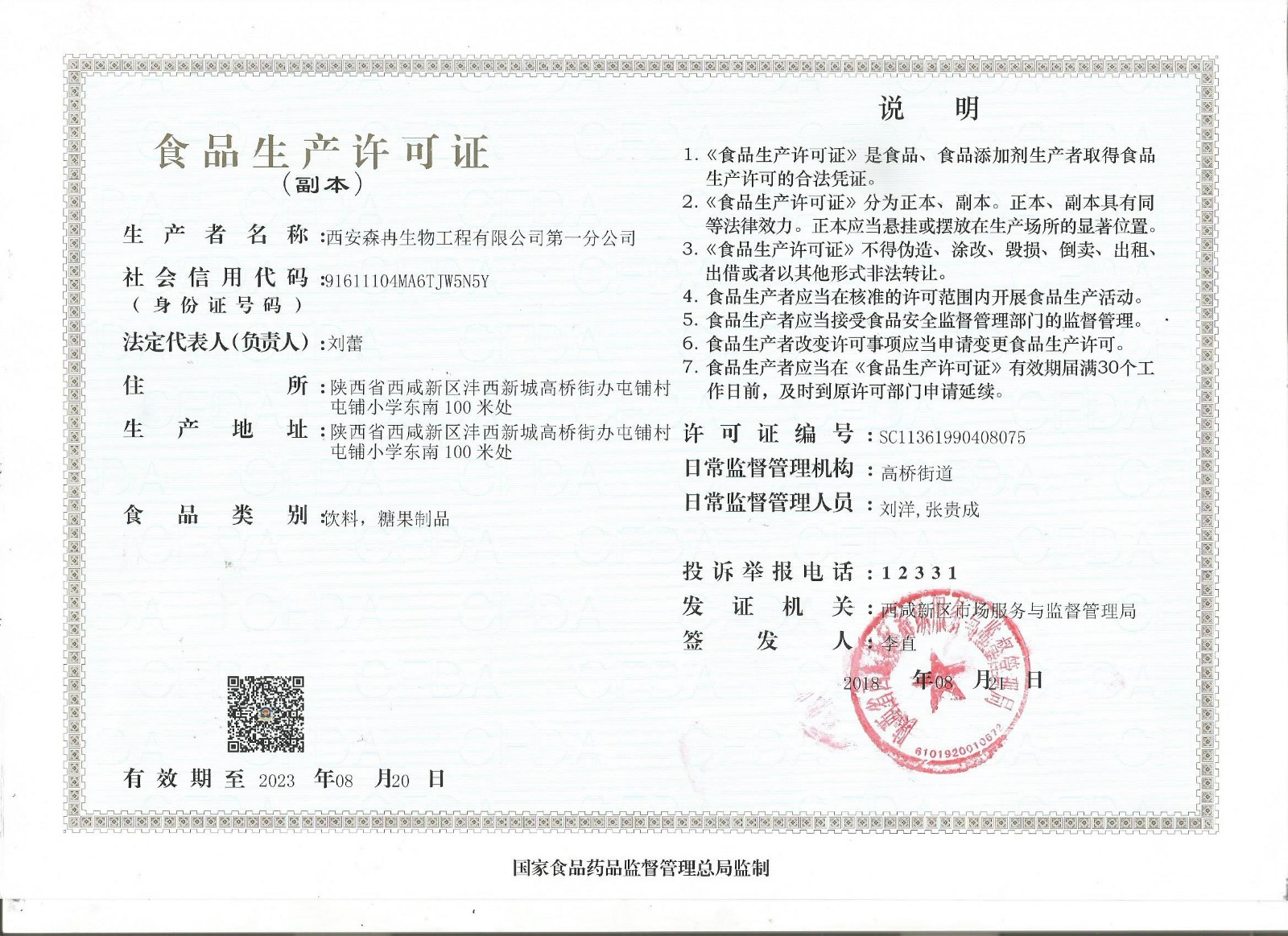 OUR FACTORY
Our factory is a professional manufacturer of herbal extracts, with experienced production team under the strict scientific management system. Our facility includes pure water equipment, multifunctional extraction tank, heat sterilization, vacuum drying, milling machines, sieving machines, mixing machines, other advanced production equipment.
The area of our factory covers 20,000 square meters, with processes ability of 300 tons of per year for standard extract and customized high purified extract.